1973 Reunion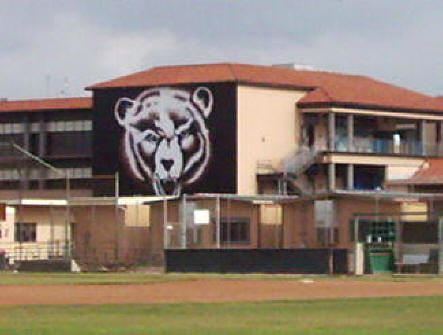 Support Wilson High Alumni in Business
Register with Reunion Committee

The class of 1973 is well organized and they are working on a 40th reunion. You have a formal Alumni Committee which is on-going year after year.
The class of 1973 has a page on Facebook with 129 classmates actively talking. When in Facebook, search for "Long Beach Woodrow Wilson High School Class of 1973" You can connect NOW and keep abreast of reunion details as they gel, and definitely start making plans to join us. Our roots run deep and our connections are strong...we'll have a great time together.
The 40th Reunion will be held August 9th thru 11th. with the main event Saturday August 10th.
First off there will be a very competitive (at ALL skill levels :o) Golf Tourney at Recreation Park on Friday, August 9th, followed by a not-to-be-missed alumni Mixer at diPiazza's in the evening.
Joe Butcher is hosting a Reunion & Beach Gathering Saturday 9 AM till Noon at Bolsa Chica State Beach.
That evening will be the MAIN EVENT at the beautiful Long Beach Yacht Club!
On Sunday August 11th, we will take a "walk down memory lane" with a tour of Wilson (including nooks and crannies most of us don't even know exist!), and once again enjoy "lunch on the Quad".
While you are on this page would you please take a moment to send a message to the reunion committee with your current contact information, Click HERE
Save this web page in your Favorites since you will be returning frequently.
---
This web site is owned by members of Class of 1962 Reunion Committee and supported by donations from Wilson High Classmates. This is an all volunteer effort and the little income donated by the reunion committees and classmates is used to keep this web site on the internet. If it is within your budget, please send us a donation. We really do need your help to keep this web site on the internet
[ Home ]